This is such a great post from primrose at taking a new path. What a splendid piece of encouragement that I so much needed today:

"If Rob Lowe can go from the Brat Pack to writing an essay about sending his son off to college – I can not drink. ever again."

Oh, and Charlie Sheen is a freaking idiot. Just nothing less than an idiot. I don't give a rip how much money that stupid sod makes. I'd love to drag him out by the dumpster and lay hands on him… in the name of Jesus, of course.
taking a new path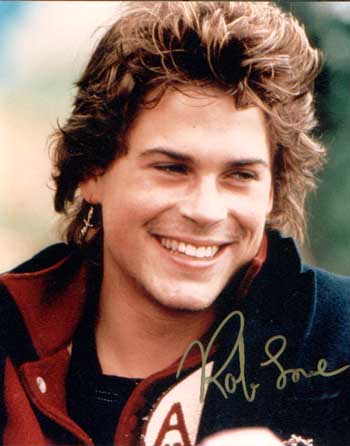 I never had a thing for Rob Lowe. he was only a little bit older than me and his evident beauty was overshadowed by his self-satisfied grin. a bit obvious, I always thought. not my type at all.
but enjoyed him in his reincarnation in The West Wing. and recently I remembered an article I clipped from a paper a while back about his autobiography. he has been sober now for twenty plus years. found the article online, and this is the bit that struck me when I first read it: Lowe on Charlie Sheen:
Charlie Sheen, meanwhile, is still out there, on his Violent Torpedo of Truth tour. Is he still in touch with him?
'Oh yeah. We agree to disagree on the merits of traditional recovery. He knows I'm saving a seat for him and he wants no part of it. I'm always happy to see the…
View original post 495 more words